What
10EQS

stands for:

Efficiency, Quality, Speed. Times Ten.
Efficiency
Targeted scope, focused execution
Virtual teams, industry experts
Fixed prices, different economics
Quality
Best-in-class practitioners
Global reach, local presence
Quality assurance & management
Speed
Operating principle: "Everything now"
Immediate contracting & project start
Instantaneous global team interactions
Solutions
Supercharge your strategic decision-making with on-demand insights & expertise.
Industries
Specialized market insights delivered by virtual teams of industry experts & consultants.
How we work with our clients
We build custom virtual teams, manage the delivery execution process, and share insights with you throughout the project.
1

Scope Definition
We work with you to scope your project
A proposal is ready for review within 24-48 hours
Your project is kicked-off immediately after approval
2

Team Collaboration
We form a virtual team of top-tier consultants and specialized industry experts
The team collaborates to generate and synthesize custom market insights
3

Delivery Execution
Insights are generated iteratively and delivered to you on a frequent basis
10EQS manages the delivery execution and quality assurance process
Clients we work with
10EQS works with leading corporations, consulting and investment firms. We support large and small to medium sized organizations with their market intelligence needs.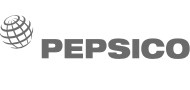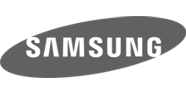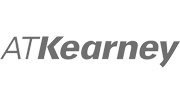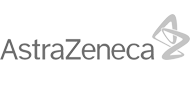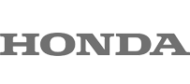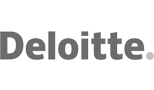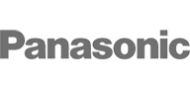 "Outsourcing business insights makes perfect sense for our clients. 10EQS provided us the capability to give our clients the knowledge that helped them solve their product marketing problems."
Antonio Fernandez Rodriguez, Deloitte Partner Madrid

"We have used 10EQS since its inception and have been impressed with the speed and quality of the market intelligence they have provided. The proof of their quality has been the repeat business they have received from multiple GE businesses. Their business model in using industry experts is unique in the consulting and market research space."
Dyan Finkhousen, Director, Open Innovation and Advanced Manufacturing GE
"I engaged 10EQS on a full-scale market expansion study for an organization I recently began to lead. In a few short weeks, 10EQS was able to derive insights from dozens of external experts in our niche field, synthesize the results for our leadership to review, and ultimately help inform our plans for future growth. This is the second organization where I have leveraged 10EQS support, and in both circumstances I have found their expertise highly focused, very fast, and key for developing an outside-in perspective of our marketplace."
President, Air Filtration Company

"We greatly appreciated the responsiveness from the 10EQS team and their ability to swiftly provide us with relevant resources and insights when we needed them. In doing so, 10EQS helped us best leverage high-quality business insights that were delivered in a fast, cost effective manner. Their model is addressing what companies really need: Expertise and bandwidth when required, yet without any unnecessary overhead."
Johanna Honeyfield, Director, Diageo

"Our goal is to provide answers for our clients by being subject matter experts, but when we looked internally and didn't have any with this very specific knowledge, we partnered with 10EQS because of their expertise. What we found in working with 10EQS were very valuable business insights that helped drive decisions for our client. We'd highly recommend them."
Ciro Martinez, Senior Consultant at Deloitte Consulting

"For a Due Diligence study characterized by technical complexity, a niche market, and short decision windows, 10EQS enabled the ATK team to quickly engage with a set of key experts. By providing an experienced and knowledgeable interviewer, 10EQS delivered real-time, high-quality insights, while providing substantial leverage (time and resources) to the consulting team."
Owen Tracey, Partner, A.T. Kearney Australia

"The high-quality work from the team at 10EQS has greatly contributed to the success of our projects with our clients. 10EQS has helped us uncover hard-to-find facts about China's E-Commerce industry and its key players. The 10EQS team engaged with category experts and synthesized qualitative and quantitative data and insights into a well-structured story, all of which in a fast turnaround. We look forward to future projects with 10EQS."
Anthony Wong, Regional President, Global Brand Management, Ogilvy and Mather

"This was our 7th successful project working with the team at 10EQS. The knowledge we received from their team of virtual experts was insights we didn't even realize was available. Their team provided information with speed and at a cost that was more than acceptable."
Kevin Massengill, CEO, Meraglim Holdings