Although some positive reports are coming out of China, the COVID-19 (Coronavirus) pandemic is far from over. As world health experts debate when COVID-19 will peak and dissipate, companies are scrambling to manage their supply chains.
Unfortunately, most companies are not prepared to manage this level of supply chain disruption.
Nearly 75% of U.S. companies have experienced supply chain disruptions because of Coronavirus – Institute for Supply Management Survey. According to that same survey, 44% of respondents do not have a plan to address supply disruptions from China.
Everyone's company is different, and there is no perfect answer. However, to help you address and manage your supply chain disruptions, work through the five steps below. Adjust the details of each step according to your business strategy and supply chain operations.
Step 1. Assess the Impact of Supply & Demand Shocks
The Coronavirus pandemic has created both supply and demand shocks within the global economy. The pandemic will temporarily shift the supply and demand curves for goods and services. Your business could experience both supply and demand shocks as the world works to manage the coronavirus outbreak. You need to assess the impact of these economic shocks on your products or services.
Covid-19 created a demand shock that's temporarily increasing or decreasing the demand for goods or services. A positive demand shock is a sudden increase in demand, leading to increased consumption. A negative demand shock is a sudden decrease in demand, leading to decreased consumption. Both types of demand shocks will impact prices across your supply chain.
"Hand sanitizer is going to be very difficult to have 100% in stock for some time." – Doug McMillon, CEO of Walmart
How will your business be impacted by each type of demand shock?
The Coronavirus also caused supply shock that's changing supply curves of products and commodities, resulting in unexpected changes in price across supply chains. A positive supply shock increases production causing prices to decrease, while a negative supply shock reduces production causing prices to rise.
How will your business be impacted by each type of supply shock?
As you evaluate the impact of economic shocks on your business, think beyond your immediate products, services, and supply chain. Consider the ripple effect of an economic shock.
Step 2. Evaluate Your Current Supply Chain
First, identify your raw materials or components. Analyze which raw materials are critical, high priority, versus non-critical, low priority. Match your high priority raw materials to the appropriate Tier 1 and Tier 2 suppliers. Map those suppliers to identify which ones have a high risk of disruption. Mapping your supplier base is a difficult but essential task.
Analyze your high-risk suppliers. Gather information on your supplier's current and forecasted inventory levels, lead times, and financial stability. Do the best you can to analyze your high-risk suppliers. More than 53% of companies are having trouble getting supply chain information from China. Look at your contracts to determine legal requirements and assess the impact of disruption.
Then, discuss mitigation strategies with the supplier. If you need to replace a supplier, move to Step 3 in this article.
When assessing your supply chain, which suppliers could cause the most significant impact on your business operations? Legally, what are your options to mitigate this risk?
Second, evaluate your channel partners. Even if you mitigate your supply-side risk, the Coronavirus impacts the demand side of your business too. Your channel partners are likely experiencing the supply chain disruption as well.
Just as you evaluated and prioritized your suppliers, go through the same process with your channel partners. If you need to replace a channel partner, move to Step 3 in this article.
When assessing your supply chain, which channel partners could cause the most significant impact on your business operations? Legally, what are your options to mitigate this risk?
Step 3. Identify Contingency Supply Chain Partners
Look at your current 3rd party partner evaluation and onboarding process. Determine "HOW" you can simplify the process. Ask yourself the following questions:
How can you reduce any open-ended, nice-to-have, RFQ questions, and get right down to hard data, facts on experience and ability to deliver?
How can you add more "YES/NO" questions to help non-qualified suppliers self-deselect
How can you reduce the legalese within your process to speed up contract reviews and negotiations?

Simplify the language, less time to interpret and review on both sides

How can you centralize or decentralize decisions speed up the process?

Centralizing – Shared services or Center of Excellence
Decentralizing – Regional, business unit, or employee empowerment to make strategic decisions (Delegation of Authority)

How can you simplify your Terms & Conditions (T&Cs)?

I worked on a team of three people to re-evaluate and simplify standard T&Cs. In 48 hours, we were able to reduce the number of T&Cs by 45% but maintain the same level of risk tolerance.
As you're going through the simplification process, develop an initial landscape of contingency partners. At 10EQS, we help our clients identify partners by leveraging an ecosystem approach. We contact potential partners, competitors, industry experts, and customers to gain insights. Then, we triangulate the data to provide objective evaluations and recommendations.
Using an ecosystem approach, prioritize your list of contingency partners. If you have high-risk partners that you need to replace, skip the two-step RFI to RFQ process. Move right into an informed and targeted RFQ.
Once you start receiving RFQs, choose a supplier, and execute your simplified, but strategic onboarding process that you created from the exercise above.
When assessing your supply chain, how can you utilize an ecosystem approach to quickly identify and evaluate contingency partners? How can you develop a simplified, but strategic 3rd party onboarding process?
Step 4. Implement Inventory Strategies to Mitigate Volatility and Risk
Based on the information you've gathered from executing the previous steps, adjust your inventory strategy. During the COVID-19 disruption, consider ways you can strengthen and broaden your partnerships by supporting each other. If you have warehouse capacity, how can you help your partners? If they have warehouse capacity, how can they assist you? Create a win-win scenario.
For your most critical products or materials, build inventory buffers. Maintaining high inventory levels is expensive. You'll need to calculate the cost of inventory versus the risk and cost of not having your critical products or materials for an extended period.
If you're currently operating a Make-to-Stock (MTS) production facility, consider shifting to an Assemble-to-Order (ATO) production. If you change to ATO production, you can retain inventory at a sub-assembly level. Then, only assemble your products when a customer order is received.
When assessing your supply chain, what inventory strategies can you implement to reduce volatility and risk? How can you strengthen your entire partnership network as a whole?
Step 5. Build a Collaborative Communications Plan with Your Supply Chain Network
We all know that "Knowledge is Power." Communication is a crucial part of successfully managing supply chain disruptions. Think outside the box to create a collaborative internal and external communications plan, like "open," but organized Slack channels. Encourage and incentivize your customers and partners to share information, forecasts, and data. By sharing and communicating across your network, you'll be able to respond faster to supply and demand changes.
COVID-19 is presenting an unfortunate opportunity to strengthen your supply chain strategy. Even though pandemics and economic shocks are rare, if you work through the five steps outlined above, you'll come out with a stronger organization in the end.
10EQS wishes all of you the best. Please remain safe and healthy. If there is anything we can do to support you, we're here to help.
---
Author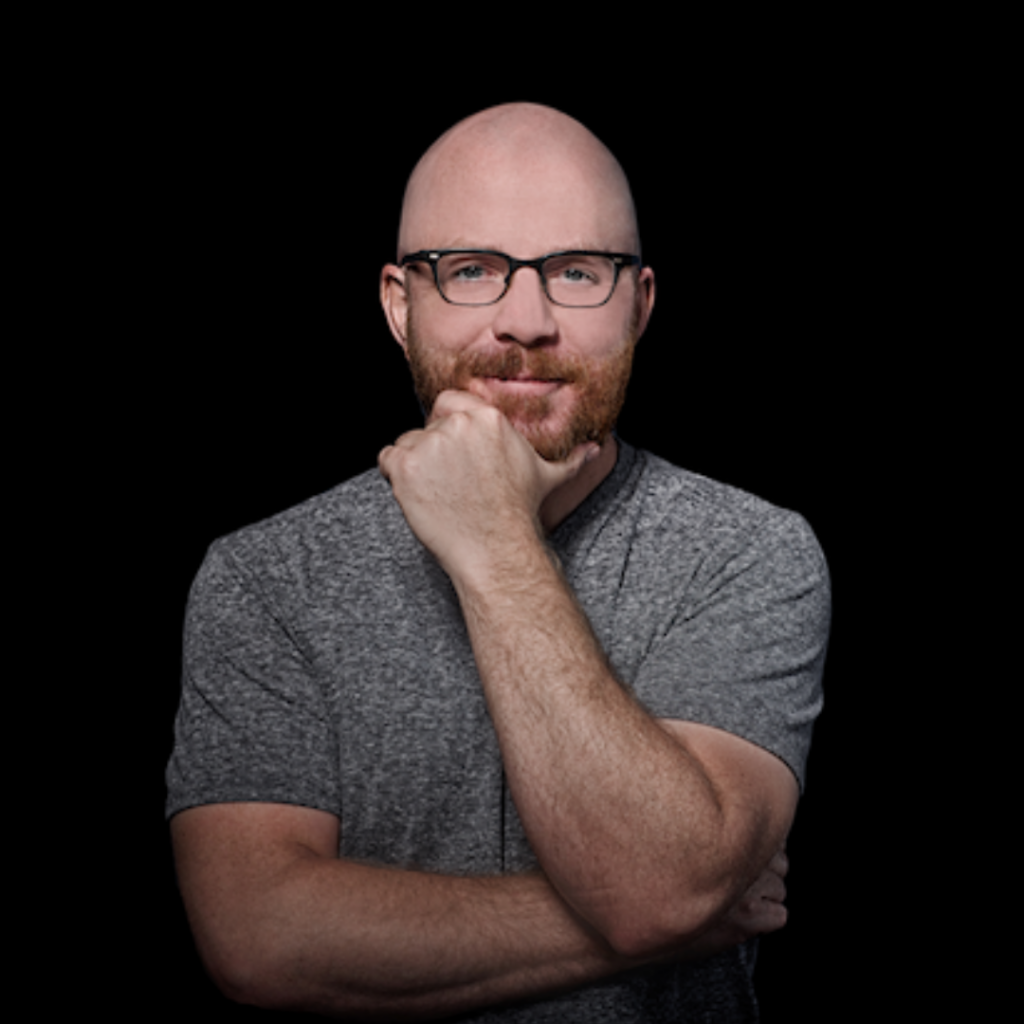 Stewart Swayze is a seasoned strategy consultant and marketing coach with extensive experience creating sales and marketing strategies to drive revenue growth. MBA with extensive cross-functional operational and consultative experience at the C-Suite & Executive Level. His expertise includes corporate strategy, marketing, sales, sales operations, project management, & change management across a diverse set of industries and market verticals. Throughout his career, he has supported numerous clients across the globe, ranging from small businesses and entrepreneurs to the C-Suites of Fortune 100 companies.