Top entrepreneurs from the biotech and IT sectors are turning their attention to the challenge of disrupting centuries-old food production systems. AgTech has become a hot investment sector in only the last 5 years. Before then, investments to disrupt the food industry had a peak year in 2009 of $300 million, compared with $15 billion in healthcare and $25bn on software, according to Adam Anders, the managing partner of ag-focused private equity firm Anterra Capital. AgTech has now caught up, with $16.9bn recorded in funding spread across 1,450 investments, according to AgFunder, a venture capital platform for the sector. The following article provides a brief summary of the most exciting developments happening in the AgTech space.
What is AgTech?
Loosely, the term is applied to companies that are introducing technological innovation to traditional farming practices. However, the AgTech movement has come to embody the entire wave of investment that is disrupting food production systems from farming to animal protein supply-chains.
Why is AgTech important?
Advancement in biotech, digitalization in other technologies means that there are many more tools available to disrupt agriculture.
Improving food and supply systems is crucial in a world that is running out of arable land and can therefore no longer boost food supply by simply expanding acreage. That necessity is compounded by the fact that food accounts for 20% of percent of all carbon dioxide emissions on the planet. Efficiencies need to be realized from yield per hectare as well as eliminating food waste and a reduction in meat and sugar consumption, according to EAT-Lancet Report, which was published earlier this year by 37 leading food scientists. Asia alone will require a cumulative investment of $800bn in the next decade to meet food demand from a rising population and a transition to a bigger middle-class, according to a report published by Rabobank, PWC and Singaporean sovereign wealth fund Temasek in November.
From fake meat to microbes, to salmon raised in Miami
Some companies have taken leadership in creating disruptive ideas that can substantially improve food supply systems as they stand now. An army of digital entrepreneurs has been crossing over from disrupting taxis and hotels to the task of disrupting age-old food systems. Here are a few examples of big disruptions recorded in a 5-year boom:
Beyond Meat– Plant-based proteins and so-called fake meat movement has exploded this year and become a feature of every major fast-food retailer on the planet. The pick of the bunch is Beyond Meat, a product that closely resembles beef and is now served in McDonald's as a vegetarian burger and in Costco stores. Beyond Meat is expected to reach $1.8bn in revenues by 2025, from $275m this year, according to Swiss investment bank UBS.
Indigo Ag – This US biotech firm is set to become one of agriculture's first unicorns after achieving a valuation of over $1bn through a Series D venture capital financing round in 2017. Inspired by studies into the human microbiome, Indigo moved the needle in understanding the role of microbes in plant structures and devised a product that boosts yield in almost all major crops.
Atlantic Sapphire – This company is building the world's largest land-based fish farm, raising Atlantic salmon just 30 miles away from Miami's South Beach. Built with Scandinavian capital, the Oslo Stock Exchange-traded company reached a market capitalization of one billion US$ in early December, without even having harvested a single fish from its massive project in Miami.
Perdue and antibiotic-free chicken– Perdue, a major US poultry farmer, got ahead of the curve to rid the chicken industry of antibiotics, removing them from its supply chain in 2016 after conducting a top-to-bottom review of its production process. It's 'No antibiotics ever' label places enormous pressure on competitors including Tyson Foods and Sanderson Farms to achieve the same. Antimicrobial resistance compromises human health, said Ramanan Laxminarayan, the founder and director of the Center for Disease Dynamics, Economics & Policy in Washington DC.
Expect more unicorns
The rising effort to find meaningful disruptions to the global food system will create newfound wealth and new so-called unicorns, or start-ups that reach a billion dollars in value. Investors from Silicon Valley to impact invest or so-called environmental, social and corporate governance (ESG) investors are interested in the food supply systems, as are wealthy family offices. The US is leading the way with the AgTech boom, but Europe is catching up and cities such as Singapore and Tokyo want to establish themselves as AgTech innovation hubs. Anders of Anterra Capital expects the next 'Google' of the food industry will be created in the next 5 years. It took several years for Google to rise from the tech boom of the early 2000s, so the AgTech movement is still too premature for the next industry colossus to emerge, he argues.
---
10EQS has supported clients by working with industry experts and consultants on topics such as the future of agribusiness in the US & Brazil by 2030, as well as AgTech innovation trends.
Author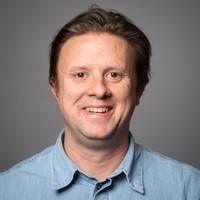 Matt is a 10EQS Collaboration Manager with 15+ years of experience in the commodity, resources and food industry. He has written about technological change in global resource industries, from ground-breaking R&D work on new protein sources to the latest developments in the biotech sector. Matt recently authored a publication on novel feed ingredients to expand aquaculture globally and a study on land-based fish farms. Matt worked for Bloomberg LLP for 11 years and initiated Bloomberg's commodities news coverage in the Europe/Middle East/Africa and Latin America. Matt holds a dual MBA from Cornell University and Queen's University in Canada.

Our Latest Posts: