Organizational change used to be a discrete undertaking, where a program would be designed and executed to deliver a perceived new and positive outcome for the organization and – ideally – its customers. CEOs would typically adopt additional leadership attributes to drive through a positive change outcome, and, once the program is delivered, revert back to business-as-usual mode.
Over the last half-decade, the drivers for ongoing and continuous change have been growing ever stronger, and responding positively has been critical for organizations that remain relevant to their customers.  Rapid change has started to become Business-As-Usual.
What is clear is that the most effective CEOs of our time have a fundamentally different DNA.  It embraces change as the new normal and channels uncertainty, ambiguity, and volatility to the advantage of the organization on an ongoing basis.  It also enables and welcomes a new relationship with the organization; one built on integrity and trust rather than hierarchical power bases.
Unfortunately, today, CEOs find themselves leading in a period of sudden, profound, and potentially fundamental change that is unprecedented in living memory.   The challenge facing CEOs is to protect their business, their employees, and shareholders from the duality of both health and economic threats; to ensure their organizations are able to weather the current storm first and foremost, but also be positioned favorably to take advantage of opportunities that result from the emergence of the 'new normal' as we exit the crisis.
CEOs will need to draw upon this DNA like never before to successfully navigate their organizations during this profoundly challenging time, and beyond, into what could potentially be a new era for how we work. In this article, we will be exploring the needs and attributes that make for world-class CEOs leading successful organizations in the modern era, with insights drawn from interviews with CEOs of large global organizations[1].
---
[1] Note: these interviews were conducted pre-Covid
Why Is the Role of the CEO Changing?
In a steady-state organization, leadership typically focuses on managing the fundamentals of profitability and growth within the context of a stable business and operating model, customer base, and competitive and regulatory environment.  In reality, all of these factors are under constant change, but the pace of change is slow enough to be managed within a business-as-usual state. 
However, when all of these factors exist in an accelerated state of flux, there is no steady-state organization to manage and therefore the role that the CEO must play has to change.
CEOs need to mold organizations that are receptive to – and accepting of – change; an enabler of a changing culture.
To compound matters further, there are other, demographic factors at play that impact on the changing role of the CEO.
The current generation of employees believes less in hierarchy and status than ever before.  They believe that trust must be earned rather than being bestowed!  Employees also have far greater access to information; about the organization, the market, competitors, and customers, and are in a position to question and challenge leadership like never before across a range of topics.  Social media makes the CEO more visible to employees and with that a perception that the CEO is more accessible.
When hierarchy, status, and traditional power bases are being challenged, CEOs must work much harder to justify themselves!
Employees increasingly seek a sense of purpose and meaning in their working lives, in addition to monetary reward, and strongly oppose any sense of their being exploited for the single-minded pursuit of profit above all else.  Variety, opportunities for continuous learning, and a sense of being challenged are cited by modern CEOs as important values in Millennial employees.
CEOs need to be more open, listen and empathize with stakeholders across the organization.
Decision-making is also changing rapidly. Experience and gutfeel are no longer valued attributes of decision-making. The increasing accessibility and availability of data-driven insights provide CEOs with an unprecedented degree of objectivity for decision-making. Because of the democratization of data, employees and stakeholders will quickly identify and punish poor leadership decisions based on subjective criteria.
Finally, many leading CEOs are actively dismantling traditional hierarchical powerbases in favor of more distributed decision-making, acknowledging that they and other senior leaders are not always the best placed to make certain decisions. This requires data and insights to flow efficiently to where they are needed, and so an open organizational architecture goes hand-in-hand with an open data architecture.
How are CEOs Adapting?
Clearly, CEOs need to quickly adapt to this new reality in order to remain relevant to the organizations they lead.
Where change is the new normal, the CEO and wider leadership team become the organization's chief change agents.  Being paranoid, identifying and understanding what signals to respond to, and making a positive case for change underpins the role of the CEO today. 
Highly effective CEOs agree that effective change always has to be driven from the top. The stimulus for change may originate from elsewhere in the organization, or even outside the organization, but only the senior leadership team is in a position to make change happen.
Leading CEOs are evangelists for ongoing transformation and reinvention. Not only that, but they embody the change itself; owning the culture of change, embracing and welcoming change and making the case for it every single day.
Successful CEOs make themselves truly accessible; that is, ensuring that they make themselves both visible and available to the organization like never before. This involves both genuinely valuing engagement and making the time to do it properly.
It is simply not enough to pay lip service at town halls and in company newsletters.  Employees increasingly expect direct access to their CEO, and when engaging with him, find him to be a genuine, honest, and open individual with the highest degree of integrity.  Why?  Because trust is paramount.  Employees need to trust in their commander-in-chief, and trust is born from honesty, openness and integrity. 
Successful modern CEOs eschew the concentration of power, carefully deconstructing centralized power bases and in their place building organizational structures and cultures that inspire confidence and enable highly effective distributed decision-making. Modern leadership is about enabling, not dictating.
The behavior of leading CEOs creates opportunities and removes barriers with the aim of maximizing the collective potential of the organization. The CEO owns and is responsible for an organizational culture that is rooted in mutual trust and embraces continuous change in a context of openness and honesty.
Because of these shifts in leadership behavior, the modern CEO arguably needs her employees more than the employees need their CEO. The CEO needs to work continually to justify herself not only to shareholders but also to her employees; demonstrating the value she brings to the table – just like everyone else.
Key Strands of the New CEO DNA
Be paranoid.  Identify and respond to the appropriate signals.  Keep the organization on the right path.
Tear down hierarchies and centralized power bases.  Behave like you're doing yourself out of a job.
Adopt a less formal, more open, accessible, and communicative leadership style.  Tell good stories.  Be inspiring.
Build trust and integrity.  Be genuine and true to yourself.  Mean what you say.
Be a constant source of positivity, energy, and encouragement. 
Be firm and committed, but adaptable to unforeseen events.  Be resolute in overcoming inertia and barriers to change.
Create positive cultures that embrace change.  Welcome challenge.
Listen.  Now really listen!  Then do something positive.
The role of the leadership in these unprecedented times is changing fast and CEOs that cannot, or are unwilling to adapt risk their organizations failing.
CEO Quotes from 10EQS Research
"I am always thinking about how to add value to the business, and how best to support the people that make up the organization." President & CEO – Global Consumer Electronics Company
"The CEO needs to be more accessible and communicative so that employees across the business can see and hear the CEO. That means having more of a physical presence and informal contact with employees." President & CEO – Global Consumer Electronics Company
"The biggest inhibitor to change is inertia within the business and resistance to change. This needs to be overcome by the CEO creating a culture of shared responsibility for change." CEO – Global Banking Group.
"CEOs also need to be paranoid because the world is changing so fast and any small change somewhere else can potentially evolve to threaten the whole fabric of the business very quickly. Threats do not materialize overnight, so CEOs need to be much better at identifying potential sources of threat before they even materialize." CEO – US Banking Group
"Agenda setting now needs to be ecosystem-wide, rather than a single-minded company focus. This incorporates more attention to collaboration, partnering, incubation, and M&A." Regional CEO – Global Automotive Company.
"The business is now much more data-driven, and so the whole approach to top-level decision-making has had to change, with the CEO and leadership team putting a much greater degree of trust in the data." CEO – International Industrial Tools Manufacturer.
---
10EQS supports CEOs and executive leadership teams by helping organizations stay ahead of the competition with specialized market insights.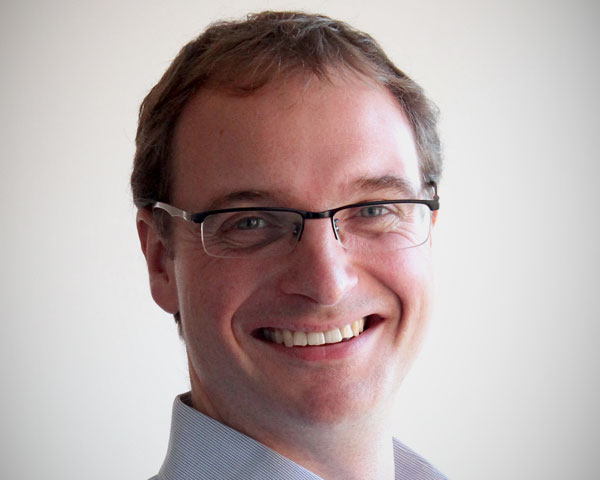 With over 20 years' experience in operations, commercial research and management consulting, Mark Tuckwood has worked with and supported many of the globe's largest organizations. Leveraging an operational background in energy and natural resources, his expertise now spans a host of industries including digital technology, automotive, finance, CPG, consumer electronics and the public sector. He specializes in helping organizations originate and integrate external insights to help drive growth and corporate development and supercharge innovation. Mark has successfully delivered over 200 projects for 10EQS, interviewing in excess of 2,000 experts in the process, including many global CEOs. Mark holds a B.Eng in Environmental Engineering and Resource Management from the University of Nottingham (UK) and an M.Eng in Petroleum Engineering from Heriot-Watt University, Edinburgh (UK). Mark is a member of the internationally recognized Institute of Consulting and the Chartered Management Institute. He also sits on the board of a UK charity.
Check out our latest blog posts