Entrepreneurial decisions concerning strategy, innovation, markets and competition are often based on uncertainty and risk. Corporate leaders and business owners alike are regularly forced to make decisions based rather limited sources of information. The traditional directive is utilizing internal knowledge and research, however sometimes external input is necessary to better understand business environments, trends, chances and threats. This article describes how leveraging the global knowledge crowd helps to make better strategic decisions.
In general, two types of decision problems can be described. First, decisions that are based on quantitative data with historic track record and various options of data manipulation such as extrapolation, comparison or forecasting. While this decision type is data based, it inherits less uncertainties than the second type that is of rather qualitative nature. Qualitative decision problems follow more generic problem descriptions, less structured information and a much higher level of uncertainty as large parts of decision data is based on individual and sometimes even contradictory opinions.
Always fishing in the same pond will only bring the same fish
Decision-making is a complex and risky process that is best flanked by high quality information and data. Relying on internal data sources only may not only limit the horizon of the decision maker but also inherit a higher level of risk for organizations and decision makers. One of the main tools to overcome this, is to include external expertise that complements the internal state of knowledge. Merging information from various well selected external resources is a method has ever been used by scientists to unveil long challenged science problems. With the experience of various research projects involving external expert knowledge in corporate decision-making processes, I am convinced that this method creates even more value add for companies for manifold decision problems.
How external knowledge may be leveraged to give you a better decision intelligence
Decision intelligence is a field that is tackled by academics and private economy alike. Cassie Kozyrkov says in her article around the topic that "decision intelligence is a new academic discipline concerned with all aspects of selecting between options. It brings together the best of applied data science, social science, and managerial science into a unified field that helps people use data to improve their lives, their businesses, and the world around them." While some methods focus on the first type of business challenged with quantitative analyses and the use of artificial intelligence another discipline of decision intelligence is the smart involvement of high-quality knowledge and opinions. The three steps to leverage external knowledge into an internal decision-making process are:
Selection of experts
Involvement of experts
Assessment and inclusion
1. Identification & Access
Depending on the decision topic experts of different fields of subject matter expertise may be involved: academics, C-level, decision makers, subject matter experts or even competitors or clients. Addressing and onboarding of such experts is not a self-explanatory process. First suggestion is to set clear criteria for which experts should be adressed, e.g. target organization or company, position, involvement in past subject matter topics, reputation and career path. Mainly depending on experts' position channels may differ drastically. While engineers or scientist of mediocre status may easily be addressed via public professional social networks like LinkedIn, C-level executives or thought leaders in specific knowledge fields may be addressed more subtle and punctuated via third party service providers like 10EQS with established networks to these experts and a proven track record. Another challenge is to contact experts in more exotic regions like South-East and East Asia including China, Japan or South-Korea. All these countries hold a huge potential of unleveraged knowledge that needs to be accessed more sensibly.
One of the main pain points of industrial companies trying to engage with external experts themselves is a) access and b) time. Let's say a marketing department wanted to complement their latest entry strategy for a new market with best practice approaches from peers and other external experts. In this case, the portfolio of suitable experts would include marketing managers of competing companies or peers by size or industry from international companies, local experts with marketing background and potential clients that are aware of their own customer journey. Getting access to exactly those experts that know the specialties of the related market and are eager to talk about their experience is rather hard. Furthermore, decision makers are usually driven by tight deadlines that don't allow trial and error or managers that don't want their organization being associated with a planned market entry in the near future.
2. Engagement & Involvement
After a successful onboarding the engagement and involvement of experts via intelligent questioning is the subsequent challenge. Quantitative research relies on online surveying or short interviews with multiple-choice questions or quantitative estimations. However, deep subject matter experts don't like to fill forms or answer superficial questions. Experience proves that these individuals love to tell stories, talk about their personal experience and share their knowledge with interviewers that share the same level of professionality and interest in the related topic. Personal buy-in is key. Depending on regionality of the project team and location of experts the formats may vary from short phone interviews of min. 60 minutes up to personal meetings with workshop like setups. General methods to generate engagement with experts are open questioning, opening space for discussions by offering case studies or asking for personal opinion and experience. A general no-go is direct questioning of insights from their employing companies as this usually violates existing compliance rules of these organizations. Best quality conversations with experts demonstrate a good balance of give-and-take as well as respecting hesitation with sensitive information. Best prove of a valuable conversation is the willingness of experts to answer follow-up questions or have another meeting during the project to deepen statements and insights.
3. Assessment and inclusion
One might not image the width and depth of knowledge that can be drawn from one successful interview with an experienced expert. Needless to say how the complexity of information of ten or twenty of such interviews may increase. Assessment, quality control and fact check of gathered statements along with extensive desk research helps to identify key take-aways and conclude a compelling report with insights that really complements existing internal knowledge and helps making better decisions.
Depending on the status and authority of the expert, there are ways to either directly and officially involve such experts and their knowledge in the decision-making process by inviting them to discussions or even contracting them as independent experts. However, reality shows that subject matter experts are eager to share their knowledge and contribute to topics related to their professional fields of interest but oftentimes need a double-blinded approach that keeps their identity and that of the interested organization undisclosed. By that, experts can participate in such projects without violating compliance rules of current or former employees. To enable a double-blind approach an independent organization needs to be involved as middleman.
The value of external knowledge
In the intro of this text I stated that including external expertise in internal decision-making processes creates a high value add to companies utilizing this method. Let me clarify why I have the deep conviction of this theorem. On the one hand, only few companies are set up to have their employees think outside the box, come up with new ideas or even create innovative solutions that were not known to the organization before. On the other hand, even if these companies wanted to internalize external knowledge, they could only do this by putting in place a recruitment strategy focusing on these topics or rather costly strategy consulting projects. None of both seem to offer either a quick turn-around nor a good cost for value. Furthermore, relevant topics are varying to quickly to adapt an organization's knowledge base with own resources only. Engaging with external experts to get punctuated insights seems to be the leanest approach to acquire such knowledge in a short period of time.
But not only time and cost matter, also the quality of information is key to successful decision making. Companies that want to innovate, take an entrepreneurial risk or open new opportunities highly rely on their internal knowledge pool. Employees will usually do their best effort to answer questions to their best knowledge and with the best possible impact. However, this might not be sufficient for some types of decisions that might direct a company's future strategy. Furthermore, information and knowledge of any type is available and accessible as never before. Not only the internet as a mean of communication and information sharing, but also global markets with different maturity levels but a generally standardized mode d'employ make it possible to gather information from global sources in a structured and reusable way. Thus, I recommend decision makers to widen open new horizon and reduce uncertainty by involving as much valuable information as possible.
---
About 10EQS
As a research and consulting company we are helping our clients to better understand business challenges, identify threats and risks of future market developments and with their strategic decision-making process. The above article reflects our deep conviction of the significance of external subject matter knowledge in strategic decisions. Leveraging the potential of the global knowledge crowd has become one of our unique selling propositions and help our clients make better decisions and create competitive advantages.
Author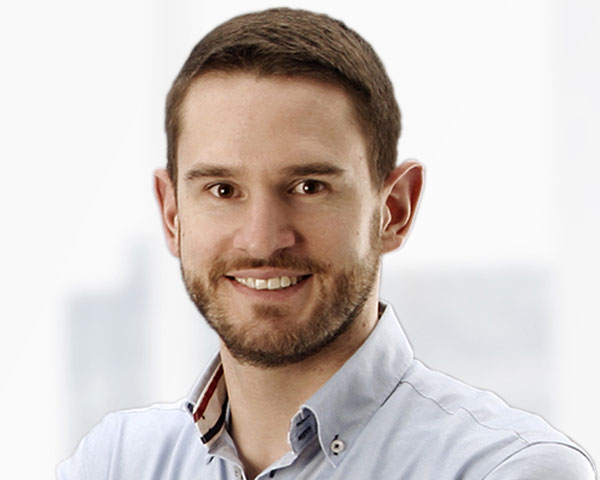 Markus is a forward-thinking and curious professional with 15+ of experience in Supply Chain Management (SCM) and management consulting. He has a profound knowledge of logistics processes, related IT systems, data analytics and project management. Besides operative projects for clients, he has designed and established internal best practice processes for business development and quality management for a global management consulting company. He has completed 20+ projects for 10EQS in the automotive and manufacturing industries across various geographies. He is fluent in German, English and Portuguese and holds a MSc in Business Administration & Engineering from the University of Pforzheim.
Our Latest Posts: