What is a defensive marketing strategy?
A defensive marketing strategy refers to a market leader's tactics to protect its market share and profitability against an emerging competitor. 
Why is defensive marketing important?
While marketing is often seen as a tool to promote growth, defensive marketing is critical for every business to maintain its market position in a perpetually evolving market. Common examples of this competitive dynamic are Netflix competing with traditional cable providers or Wikipedia pushing publishers of encyclopedias into bankruptcy. The pharmaceutical industry is no different.
The pharmaceutical industry invests 20% of its revenues annually into R&D. For every new drug with an innovative molecule or novel delivery mechanism, there is typically an established player that needs to defend its position. According to Bain and Company article the competition in the pharmaceutical industry is intensifying:
"The average window of time in which a drug remains on the market before competing products arrive has fallen to four years, down from eight years between 2000 and 2004."
With intensifying competition, more incumbents will find themselves in defense more often.
While a lot of research and business writing in competitive strategy focuses on how a new entrant can open up market opportunities, there are fewer resources for market leader incumbents on best practices to defend their market share. This gap in available resources disadvantages the incumbents as they typically have different circumstances and needs compared to a growth-focused enterprise using marketing as an offensive tool. For example, an incumbent already has an installed customer base and may not have the luxury of focusing on premium customer segments but will need to defend its mass market.
This article covers best practices for incumbents in the pharmaceutical industry for defending their market share against a disruptive entrant. The best practices were based on the case studies in the rare disease market but can be applicable to any drug market or even industry.
Best practice 1: Assess internal strengths and value proposition
The first step in preparing a defense is for incumbents to assess how their stakeholders and consumers are perceiving them, how consumers procure their products, their brand identity, and how they are communicating their brand through pricing strategy and advertising. These assessments will inform how the incumbent's strengths stack up against the entrant and serve as a foundation for the competitive response. An incumbent may choose to communicate points of superiority relative to the entrant or communicate comparability to the entrant.
Pharmaceutical players with an established drug have the advantage of the drug being considered the "gold standard" if the drug had years of clinical data to support effectiveness and safety. Differentiating based on long term safety and efficacy is a common defense approach.
Best practice 2: Defend key customers
In addition to assessing internal strengths and weaknesses, incumbents need to assess their customer base. Individual patients would differ in their likelihood of switching to a new medication or in general to a new product. To preserve the market share, the incumbent needs to develop a strong segmentation analysis of its customers and what their perceived benefits of the treatments are in addition to clinical benefits. Those benefits could be a sense of comfort of being treated with a proven medication, belonging to the patient community, or comfort with the known. For treatments with partial symptom relief or for diseases with no obvious symptomatology (for example where the damage is to internal organs only), companies can develop biomarkers to track and communicate treatment effectiveness to their patients.
In the case of rare disease markets, many patients struggle before the first treatment becomes available. Once patients access and experience relief from the first treatment they are not likely to switch making the market sticky and giving incumbents an advantage. For example, many patients with RA stayed with Humira as they have tried many treatments and preferred to stay with therapy with a long history of efficacy and safety. This stickiness acts as a barrier to entry.
Thus, the entrant typically does not pursue the "switch" strategy as it is the primary strategy. Instead, the new entrant looks for underserved segments of the market or focuses on enrolling newly diagnosed patients.
Sanofi S.A.' defense of Farbazyme market is a good example of understanding and supporting its customers.
As a highly effective enzyme replacement IV (5-6 hours of infusion), Fabrazyme was unchallenged until Amicus Therapeutics launched Galafold in 2018 to treat Fabry disease. Sanofi S.A. had a strong adherence program for patients on Fabrazyme infusions. The company tracked adherence metrics and patient liaisons would reach out to patients and providers if patients were missing doses. To strengthen new starts, the company facilitated meetings between treated and untreated patients.
Sanofi was able to hang to the lion's share of the market due to patients' lower likelihood to switch combined with a strong adherence program. Amicus Therapeutics slowly grew its Galafold market share by mostly targeting untreated and undiagnosed patients.
Best Practice 3: Using a pricing strategy
Another practice in defending the market share for an established incumbent within the pharmaceutical industry is to use a pricing strategy to undercut the competitor. A large organization with substantial resources can offer discounts to drive out the competitor out of a price-sensitive market. In the case of many drugs, the demand is highly elastic as insurers and other payers are price sensitive and typically reimburse a cheaper alternative.
Pfizer priced Xeljanz at a list price of 15% below Humira which was not enough to drive favorable reimbursement considering the deep discounting Humira was doing with payers. With 60% of Abbvie's sales coming from Humira, the company had a lot to lose. Operating from a market leader position, based on this article and other sources, Abbvie increased the price of Humira and deepened its discounts with payers to become the drug of choice while Xeljanz struggled to gain market access.
Conclusion
With intensifying competition and new drugs approved annually, market leaders need to be prepared to defend their market position. Numerous historical examples demonstrate companies using defense best practices such reposition advertising messaging, engaging with a loyal customer base, and pricing strategy to reassert their market position. With pre-emptive defensive analysis including strong market insights and customer analyses, any established incumbents will be well positioned to erode competitors' momentum.
---
10EQS has assisted clients, including publically traded pharmaceutical companies, with preparing market insights and business cases to inform their defense strategies.
Author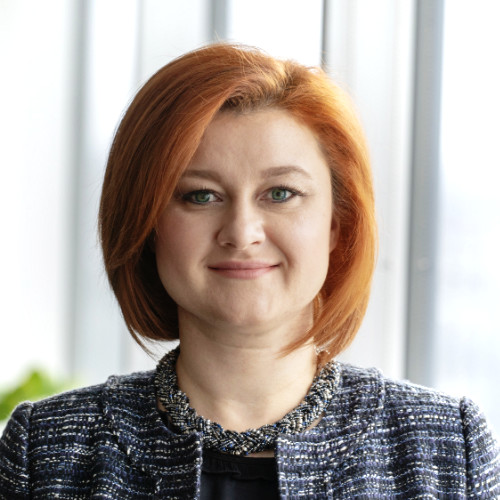 With over 10 years of experience in health care, public sector, and consulting focusing on strategy and operations, Ksenia Kavoun has provided services to pharmaceutical, biotechnology, and digital health companies. Her areas of expertise include market access, commercialization, and strategy. She hold M.Sc. in clinical science from University of Toronto and MBA from the Schulich School of Business.