Automotive decision-makers have been struck with threatening news about the potential future of the automotive industry and their business models. Today's leaders are said to be run over by new players like Tesla or Apple and new customer behavior leading to a sharing economy and thus collapsing sales numbers.

The automotive industry is experiencing makeovers in many fields of their value chain, technology backbones, and their business models. Leading automotive OEMs have asked 10EQS in different ways what these trends and threats are, how they will impact their success models and what the business models of future automotive OEMs could look like. In this article, we give you a quick overview of what matters most and how the industry is dealing with disruptive forces from the market.
General Insight for automotive OEMs
Throughout various recent studies, we came across the main buzz words that are swirling around the automotive and adjacent industries. Among the evergreens are eMobility, autonomous driving, sharing economy, car-to-X connectivity or mobility services. Let's investigate how these trends are going to transform the industry.
1. Car-to-X Connectivity
One of the emerging base technologies in the automotive industry is car-to-X communication. With car-to-X connectivity, cars become an integrative element of a transportation ecosystem that includes a wide range of internet-of-things (IoT) enabled devices. When cars start to communicate with public infrastructure to optimize routing and reduce traffic jams or mitigate the risk of accidents, communication with private infrastructure opens doors to new business models. Once cars talk to parking lots, car dealerships and car service shops, or even your favorite mall or restaurant, to push an individual offer just before you pass one of their sites the car becomes part of a value creation ecosystem. Think of a car that is used to generate additional revenue through such services. Users might not even pay for the use of the cars but finance their utilization through channel partnering contracts between the players of the industry.
"When cars start to communicate with public infrastructure to optimize routing and reduce traffic jams or mitigate the risk of accidents, communication with private infrastructure opens doors to new business models."
In such cases, car manufacturers will need to find ways to become an essential player in this digital ecosystem connecting supply and demand. Adjacent technologies like blockchain will increase devices' abilities to automatically and safely conduct transactions within these ecosystems and make it mass affluent. For mere retail, Amazon is the leading player in this field today and with the integration of their Alexa assistant into cars, they are on the fast track to becoming the ecosystem driver within the car environment as well. Changing business focus from "hardware and technology supplier" to "service provider" will become the crucial strategic decision for many OEMs.
2. Mobility Services
Mobility services sum up all value-creating services beyond the mere manufacturing and selling of vehicles. This includes car-sharing concepts like Share Now of BMW and Mercedes, enhanced financing services that are more than just the lease of a new car, and in-car transactions triggered by built-in or third party services accessible via new in-vehicle-infotainment operating systems like google's Google's Android Automotive. All these services have one thing in common: generating additional revenue streams in times when car owners become car users and cars are not bought but shared, when a few large revenue events are subsidized by millions of smaller, but recurring transactions. Automotive OEMs will try to build business models around their vehicles that overcome unique selling propositions of a physical product: from car-selling to transportation and mobility services.
3. Sharing Economy
Statistics show a drastic change in customers' behavior. In industrialized countries, the number of new cars sold to customers under 40-years old has experienced landslide decays over the last years. Millennials and their followers tend to live in single households in large economic centers and they are not willing to buy cars anymore. They either rely on public transportation or sharing models. As a matter of fact, a study of the Center Automotive Research (University of Duisburg-Essen) reveals that the average age of car buyers for new and used cars has risen drastically over the last years. This will result in an economic extinction of the traditional target client behaviors of the OEMs. While the willingness to own a car falls, the importance of sharing concepts is increasing steadily. The impact on the automotive industry is obvious, resources are used much more flexibly on a macroeconomic and microeconomic level. Hence, fewer resources are needed while demand for transportation increases. Car manufacturers will need to become more efficient and decision criteria for the use of a car for temporary transport from A to B are different from the ones when buying a car.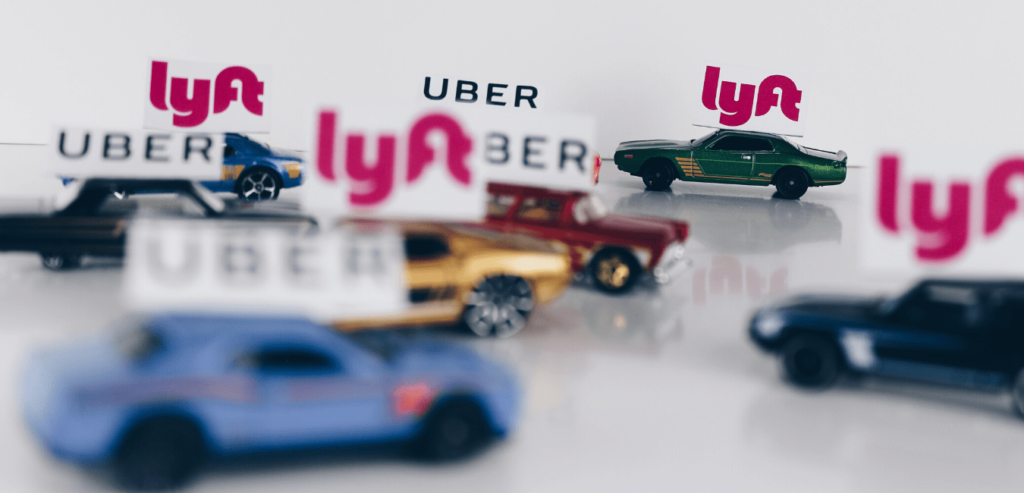 Millennials and their followers tend to live in single households in large economic centers and they are not willing to buy cars anymore. They either rely on public transportation or sharing models.
4. eMobility
One of the most important drivers of the industry has become eMobility and any type of technology linked to it. With emerging players like Tesla trying to revolutionize the industry, a virtual witch hunt was launched by press and non-profit organizations concerning the lacking progress established car manufacturers have accomplished to transform their car fleets from fossil fuels to electric vehicles (including battery and fuel cell-powered cars). Even though this attention has resulted in recent efforts to build up mass production competences among large car manufacturers like Volkswagen, the real issues of this should be the supply industry behind the OEMs. Large technology leaders like Bosch, Denso or Delphi – all tier 1 suppliers – and a wider field of tier2 suppliers that have built up decade long track record with powertrain or gearbox components, fuel and exhaust management systems as well as HVAC components will now need to find their new sweet spot within entirely changing technology requirements. However, the switch to eMobility will not come overnight. The next two decades of fundamental change already shows its first signs with renowned suppliers starting to lay off staff as they prepare for falling sales numbers and investments into new technologies.
5. Autonomous Driving
With the prior topics creating immense pressure on the automotive industry and its OEMs, autonomous driving seems to be within their comfort zone, at first glance at least. Inventing new technologies to make car drivers' lives easier, more comfortable and safer was always on top of the OEMs' agendas. The same is true for advanced driver assistance systems (ADAS) which are being developed by OEMs and their strategic partners among the tier 1 suppliers. Even though new players like Waymo (former Google division) are pushing the established players, the OEMs still seem to be in the driver's seat for this technology. What few people are talking about though, is the effect autonomous cars might bring to their manufacturers. OEMs, suppliers, and third parties are all pushing to set up a fully operational ecosystem around autonomous driving technologies. Most of these technologies and innovations around them from AI to connectivity are all fueling the maturity of this technology. But mostly, ADAS will affect the mindset of car owners towards service users. If one of the discussed trends and technologies supports the transition from "product" to "service", it is autonomous driving.
The future for automotive OEMs
Most of the aforementioned trends push OEMs to transform their proven "build and sell" business model towards becoming a mobility service provider. The investigated scenarios include the following new business models for OEMs:
Fleet operators for car-sharing concepts
Service partners to third parties in mobility ecosystems
Energy providers when the utilization of car battery capacity is used to feed the power grid
Financial service provider for in-car transactions
Data providers to other services
Transportation services paid per-use for autonomous car fleets
Or even contract manufacturers to third-party mobility service providers
The coming years will show minor and major distortions within the industry. There are still unrevealed mechanisms behind the scenes that will affect the impact and speed of this ongoing transformation. Some resulting in old players leaving the field, others in emerging players becoming new leaders and again others pushing established players to new shores and strengths.
We are curious to see the results and happy to be able to accompany these interesting times together with our clients. We are also aware that this short article doesn't reflect the complexity of the situation, but we hope it is food for thought for anyone interested in how one of the most important globalized industries might actively reshape its own future. All of us interested are well-advised to stay tuned for new turns and directions.
---
About 10EQS: We help our clients to better understand business challenges, identify threats, risks, and opportunities in future market developments impacting their strategic decision-making process. The article above is a cross-summary of various projects in the field of future technology and business model opportunities conducted for global OEMs in the automotive and smartphone industry. Insights were generated by interviewing leading subject matter experts with significant industry, technology and market knowledge synthesized by our consultant teams.
Author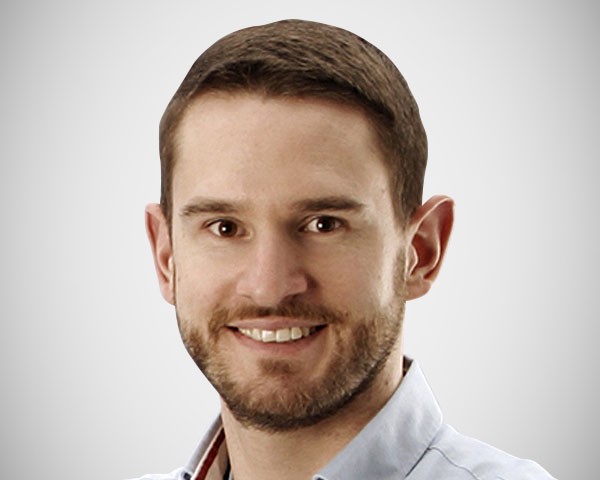 Markus is a forward-thinking and curious professional with 15+ of experience in Supply Chain Management (SCM) and management consulting. He has a profound knowledge of logistics processes, related IT systems, data analytics and project management. Besides operative projects for clients, he has designed and established internal best practice processes for business development and quality management for a global management consulting company. He has completed 20+ projects for 10EQS in the automotive and manufacturing industries across various geographies. He is fluent in German, English and Portuguese and holds a MSc in Business Administration & Engineering from the University of Pforzheim.
Our Latest Posts